DONATE

Supported by Parent Volunteers
As a registered charity there are lots of ways you can support us, learn more below! 
Easy ways to Donate
Donate for free!
Sign up for a PlusRooms board!
An on-going campaign- all we need is your address (please email it to our parent volunteer, Cornelia) and that's all you have to do!
The board advertising PlusRooms house extensions will be placed outside your house (using cable ties only) for a period of six weeks. In exchange, we also advertise on the board and PlusRooms also make a donation to us.
Shop and donate for free- option 1!
Sign up to support RGA on EasyFundraising when shopping online at major retailers.
If you are already supporting your child's school this way, why not consider supporting us through AmazonSmile instead?
Shop and donate for free- option 2!
If you shop with Amazon, just sign in via AmazonSmile, select RGA to support and shop as normal!
GiftAid checkbox on your RGA account
Don't forget to click on the GiftAid box when paying your RGA fees if you are a UK tax payer. More info on GiftAid here.
Ask your employer about CSR
Ask your employer if they have funds available for charitable purposes or as part of their corporate social responsibility (CSR).
More Donation options
Donate when paying your RGA fees
While logged in to your RGA account, select the Donations box and the amount you'd like to add to your fees. 
Donate with JustGiving
As a registered charity we appreciate all donations no matter how small or large- please click on the box below. Thank you!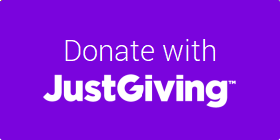 If you would like to raise funds for us, please click on the box below, or email us.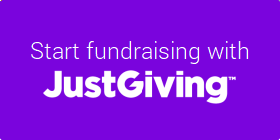 Support us in other ways
Not Just Travel London
We are delighted to partner with the lovely Sue Porter from Not Just Travel. Sue has been working with RGA for a number of years, helping us to arrange competition travel for our squads as well as helping families find and organise their perfect holiday.
Whether you know where you want to go, need some inspiration or want someone to plan every aspect, then look no further! Here's 12 excellent reasons why you should book with Not Just Travel.
Not only that, but for each holiday booked by RGA members or staff, RGA will receive a donation from Not Just Travel averaging £50 at no extra cost to you.
Check out Sue's website for more details and to request a quote. Don't forget to mention RGA when booking!
Other ways to get in touch:
Phone 07796 945335
Email: sue.porter@notjusttravel.com
Wherever you want to go, whatever your budget, Sue will take care of it.
Stay updated with news from Not Just Travel:
Thank you!
As a registered charity we are very grateful to all those who have supported us financially or otherwise. We would specifically like to mention:
Members
A huge thank you to all those who have donated or supported us, especially during Covid-19.
Acro Squad 1 parent fundraising committee
A parent-led Fundraising Gala Evening in December 2019 showcasing Squad 1 gymnasts. The event was initially held to support squad gymnasts compete overseas, however due to the pandemic and cancellation of competitions, all funds were kindly donated to our general fund in order to support us during this crisis.
Shopping Basket
JOIN US
You can join the Richmond Gymnastics Association through our waiting list.
Please note that places are given on a first come first served basis with priority given to existing members.
Sign up here